4GB Nvidia GEFORCE GTX 1050 TI
₨ 35,500.00
Memory Specs:
7 Gbps

7 Gbps

7 Gbps

Memory Speed

2GB GDDR5

3 GB GDDR5

4 GB GDDR5

Standard Memory Config

128-bit

96-bit

128-bit

Memory Interface Width

112

84

112

Memory Bandwidth (GB/sec)
Compare
Nvidia GEFORCE GTX 1050 TI 4GB
Nvidia GEFORCE GTX 1050 TI 4GB
GEFORCE GTX 1050
ESSENTIAL GEAR FOR EVERY GAMER
Everyone deserves great gaming. That's why we created the fast, powerful GeForce®GTX 1050. Now, you can turn your PC into a true gaming rig, powered by NVIDIA Pascal™—the most advanced gaming GPU architecture ever created. It's loaded with innovative NVIDIA Game Ready technologies that let every gamer experience the latest titles in their full glory. #GameReady.
NVIDIA PASCAL
GeForce GTX 10 Series graphics cards are powered by Pascal to deliver up to 3X the performance of previous-generation graphics cards, plus breakthrough gaming technologies and VR experiences.
GEFORCE GTX 10 SERIES GPUS HAVE COME TO LAPTOPS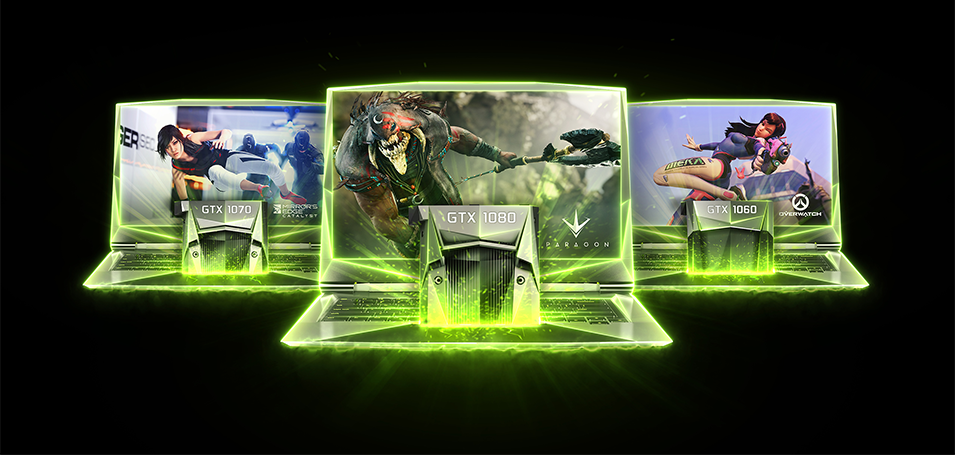 Gamers can now experience the power and performance of GeForce GTX 10-Series GPUs in a mobile form factor. These laptops give you everything you need to unleash your gaming dominance by turning your mobile rig into a sleek, powerful gaming weapon.
GPU Engine Specs:
1050 (2GB)1050 (3GB)1050 Ti 
640768768NVIDIA CUDA® Cores
135413921290Base Clock (MHz)
145515181392Boost Clock (MHz)
Memory Specs:
7 Gbps7 Gbps7 GbpsMemory Speed
2GB GDDR53 GB GDDR54 GB GDDR5Standard Memory Config
128-bit96-bit128-bitMemory Interface Width
11284112Memory Bandwidth (GB/sec)
Technology Support:
YesYesYesSimultaneous Multi-Projection
YesYesYesNVIDIA G-SYNC -Ready
YesYesYesNVIDIA GameStream -Ready
3.03.03.0NVIDIA GPU Boost
12 API with feature level 12_112 API with feature level 12_112 API with feature level 12_1Microsoft DirectX
4.54.54.5OpenGL
PCIe 3.0
PCIe 3.0
PCIe 3.0
Bus Support
Windows 7-101, Linux, FreeBSDx86Windows 7-101, Linux, FreeBSDx86Windows 7-101, Linux, FreeBSDx86OS Certification
Display Support:
7680×4320@60Hz27680×4320@60Hz27680×4320@60Hz2Maximum Digital Resolution
DP 1.43, HDMI 2.0b, Dual Link-DVIDP 1.43, HDMI 2.0b, Dual Link-DVIDP 1.43, HDMI 2.0b, Dual Link-DVIStandard Display Connectors
Graphics Card Dimensions:
Thermal and Power Specs:
979797Maximum GPU Temperature (in C)
75 W75 W75 WGraphics Card Power (W)
300 W300 W300 WRecommended System Power (W)
None
None
None
Supplementary Power Connectors