SEAGATE BARACUDA 500GB SATA SLIM Laptop
₨ 6,200.00
Generation1
Package2
Capacity3          500 GB
Interface
Cache
Areal Density
Length
Width
Height
Typical Weight
Average Operating Power
Encryption4
Compare
SEAGATE BARACUDA 500GB SATA SLIM Laptop
Desktop Hard Drives To Help Lower Costs
The one drive for every desktop system need, supported by 30 years of trusted performance, reliability and simplicity. SEAGATE BARACUDA 500GB SATA SLIM Laptop.
Store as much desktop data as you need with multiple capacities up to 8TB
Store data faster with SATA 6Gb/s interface that optimises burst performance
Rest easy knowing your drive delivers dependable performance with Seagate® AcuTrac™ servo technology
Have confidence with safe, fast and easy drive retirement provided by the Instant Secure Erase feature*
Protect your data with Seagate Secure® models
Seagate has specialty hard drives optimised for:
NAS | DVRs | Surveillance | Nearline Storage
*Available only up to 4TB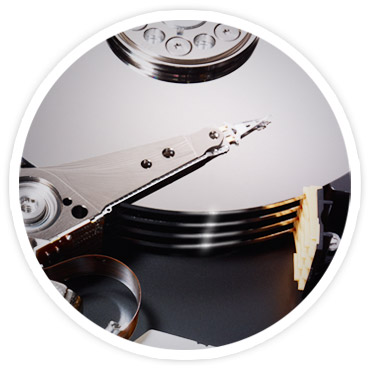 Computer Hard Drive Storage Technology
Count on Seagate to deliver the storage innovations that bring down your costs and crank up your storage.
Industry's first 1 TB-per-disc hard drive technology
SATA 6Gb/s technology maximises performance
Free DiscWizard™ software enables high capacities on legacy PC BIOS systems
Easy Transition Beyond 2TB
Are you worried about moving beyond 2TB? You don't have to be. The Seagate DiscWizard™ utility makes this transition a snap:
Free software enables Windows machines to utilise drives beyond 2TB
Seagate DiscWizard provides you with a means to effectively utilise your high-capacity hard drives.
Help Lower Hard Drive Storage Costs
Seagate Desktop HDDs with 1TB-per-disk have advanced power modes to save more energy while in idle states — without sacrificing performance.
Desktop HDDs are produced using the most sophisticated manufacturing process in the industry, with a focus on environmental stewardship.
Desktop HDDs comply with the US RoHS directive on hazardous materials and voluntarily restrict halogen compounds.
Seventy per cent or more of the materials used to build Barracuda are recyclable.
Low power consumption. Watch the energy savings video >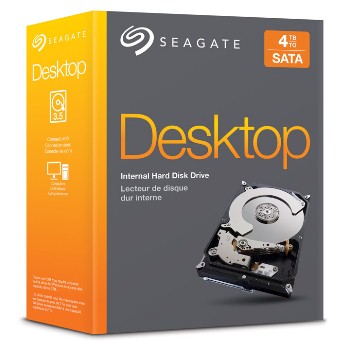 SEAGATE BARACUDA 500GB SATA SLIM Laptop
What Is Included
Seagate® Desktop HDD
Free DiscWizard™ software
Quick installation guide*
Product Information
Ultimate storage solution for desktop PCs, gaming systems, DAS and NAS, the 500 GB Seagate Barracuda 7200.12 is a 3.5-inch 7200 RPM hard drive. The SATA interface facilitates transfer data between the Seagate internal HDD and the PC at speeds of 3 Gbps. Having a cache memory of 16 MB, the 500 GB Seagate Barracuda 7200.12 lets you to search and retrieve records in seconds. The SmartAlign technology dynamically controls read-modify-write conditions inside the Seagate internal HDD without host computer intervention, ensuring better drive operational performance. With the help of advanced power modes, the 7200 RPM hard drive helps you to save power when it is idle. The 500 GB Seagate Barracuda 7200.12's DiscWizard software allows you to easily copy all the data from your old drive to a new one.
SEAGATE BARACUDA 500GB SATA SLIM Laptop
Product Identifiers
Brand

Seagate

Model

Barracuda 7200.12
Product Key Features
Cache

16MB

Storage Capacity

500GB

Rotation Speed

7200RPM
Dimensions
Weight

1.19lbs.

Width

4.02in.

Height

0.79in.

Depth

5.79in.
Additional Product Features
Drive Interface

SATA I

Platform

PC Products

Seek Time

4.17ms

Form Factor

3.5in.

Enclosure

Internal

Designation

Desktop Computer

Type

HDD

External Data Transfer Rate

300Mbps
SEAGATE BARACUDA 500GB SATA SLIM Laptop
For More Information Click Here For Manufacture Link………..